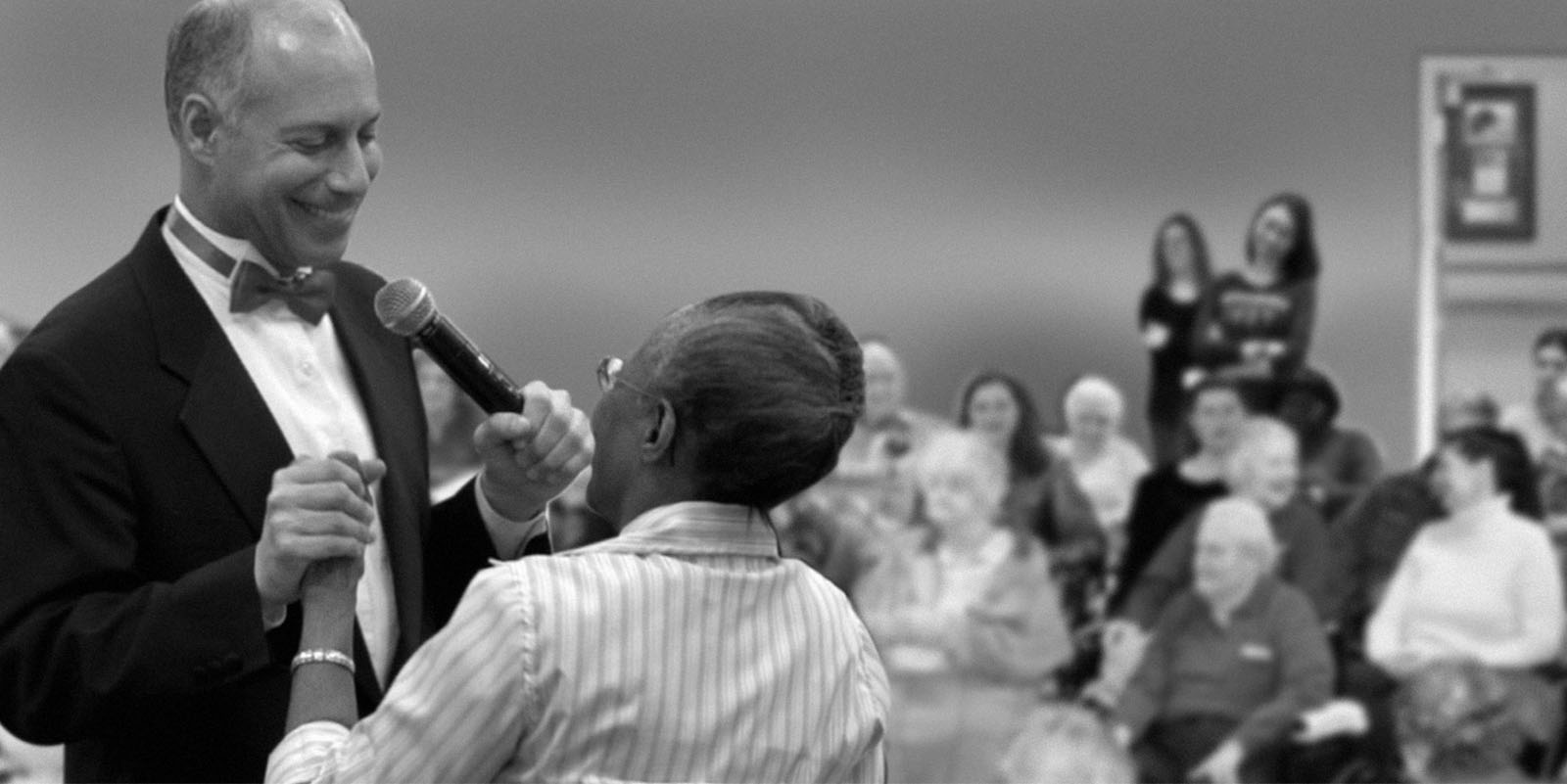 Andy Nahas has dedicated his singing career to entertaining special needs audiences in nursing homes, chronic care hospitals, mental health institutions, and similar non-traditional settings. Trained by renowned vocal coach Don Lawrence (Lady Gaga, Christina Aguilera, Bono, etc.), Andy's concerts seek to bring as professional a music experience as can be found in traditional concert venues to the health care arena, with a particular focus on nursing homes.
News
It's the night before Valentine's Day, and Andy Nahas is in concert at St. John's Home in Rochester...
Friday's Bright Spot shines on a local man giving the gift of song, and more on Valentine's Day...
Andy Nahas has a rule: Finish with "My Way." And so he does. Standing in the center of a packed auditorium...
PAST SHOWS
Aloha Nursing Center - Honolulu, HI
American Red Cross - Rochester, NY
Association for the Blind - Rochester, NY
Australian Unity - Constitution Hill Aged Care - Sydney, Australia
Avon Nursing Home - Avon, NY
Balboa Nursing Home - San Diego, CA
Brentwood Aged Care - Sydney, Australia
The Brightonian Nursing and Rehab - Rochester, NY
Chapel Oaks - Rochester, NY
Coler Goldwater Specialty Hospital & Nursing Facility - Roosevelt Island, NY